HAPPY CANADA DAY!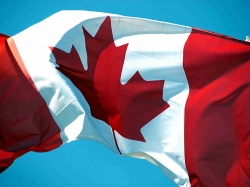 To our Canadian friends,
I was just made aware of Canada Day. I didn't find out in time to put this on our television program, but I've made this video greeting to wish you a happy birthday. Please know that I am very glad to be broadcasting the Gospel Truth all across Canada.
Also, don't forget that I will be in Woodbridge, ON, on July 25th for one night only. The meeting will be held at the Château Le Jardin Conference & Event Venue, and I would love to see you there. For more details, please see our Toronto Gospel Truth Rally web page: www.awmc.ca/meetings/toronto-gospel-truth-rally.
Again, Happy Birthday from Jamie and me.
Andrew Wommack