Charis Bible Studies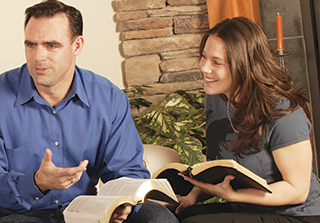 Are you looking for other like-minded believers with whom to go deeper in the Word? Charis Bible Studies is for you! These small groups are led by Charis alumni who are dedicated to discipleship. Through Charis Bible Studies, you can come together with other Christians in your area to study the Word and Andrew's teachings.
Give us a call at (647) 348-2220. to learn more.