Charis Bible Studies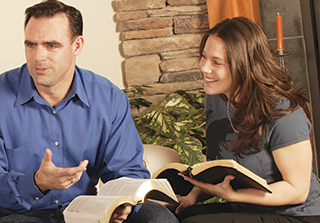 Are you looking for other like-minded believers with whom to go deeper in the Word? Charis Bible Studies is for you! These small groups are led by Charis alumni who are dedicated to discipleship. Through Charis Bible Studies, you can come together with other Christians in your area to study the Word and Andrew's teachings.
If you are Charis Bible College Alumni and would like to start a bible study, please scroll down for information on how to do so. What has been deposited in you during your time at Charis Bible College, is far too valuable to keep to yourself. Whether you are starting a Church, going on the Mission Field, starting an Extension School or want to touch your neighborhood, this is an excellent way to touch lives with the Gospel.

About Us