A PROSPEROUS SOUL
April 28, 2017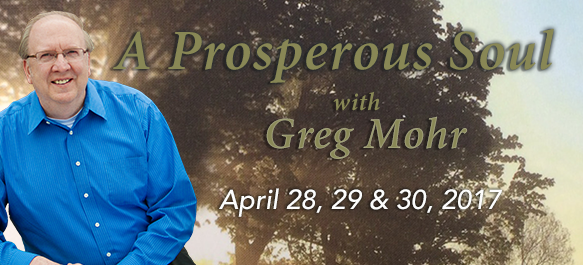 Join us for the Prosperous Soul conference in Calgary, Alberta on April 28, 29 & 30, 2017. Greg Mohr of Charis Bible College in Colorado will be sharing the essential keys that will produce the prosperity of soul that is talked about in 3 John 2.
Speakers Include:



Greg Mohr

Greg Mohr is the Director of Charis Bible College in Woodland Park, Colorado. He is also a conference speaker and author and served as Senior Pastor of River of Life Church in Decatur, Texas for 24 years.

He is a graduate of Rhema Bible Training Center in Broken Arrow, Oklahoma and has earned a Master's degree in Leadership from Southwestern University in Bethany, Oklahoma.

Greg is married to his best friend, Janice. Together they have four children and eleven grandchildren.




John Elshaw

John Elshaw is the Director of Charis Bible College Toronto. He is originally from England, but came to Canada in 2013.

Both he and his wife, Abi graduated from Charis Bible College, Colorado in 2006, and has been working for Andrew Wommack Ministries for over 10 years.

His heart is to share about the transformation that happens as people take hold of the truth about who they are in Christ.




Anthony Greco

Anthony Greco is a gifted communicator with a passion for talking people into maximum living through Jesus Christ. His practical, humorous, and faith building delivery has made him a widely sought after speaker. His love for helping people discover their infinite value and unlimited potential has taken Anthony to over 35 nations.

As well as pastoring a thriving church in Calgary AB, Anthony has remained committed to the task of sharing the Good News of Jesus Christ internationally. Crowds of up to 50,000 have gathered at his Jesus Festivals as the blind have received sight, the deaf and the lame have been healed and many have experienced for themselves the irresistible love of God.

Together with his wife, Madeleine they are lead pastors of Calgary Life Church, a growing multicultural church in Alberta, Canada.
DETAILS
COST: Free!
Parking is free.
This is a free event, but registration is required. Please register below:
SCHEDULE
Friday 28th 7.00 pm Worship
7.45 pm Greg Mohr
8.45 pm Ministry Time
Saturday 29th 9.45 am Worship
10.00 – 10.45 am Anthony Greco
11.00 – 11.45 am John Elshaw
11.45 -12.15 pm Charis Info Meeting
2.00 - 3.30 pm Partnership Promotion Event
6:00 pm Worship
6.45 pm Greg Mohr
7.45 pm Ministry Time
Sunday 30th 9:45 & 11:00 am - Greg Mohr
LOCATION
11400 27 St SE, Calgary, AB T2Z 3R6